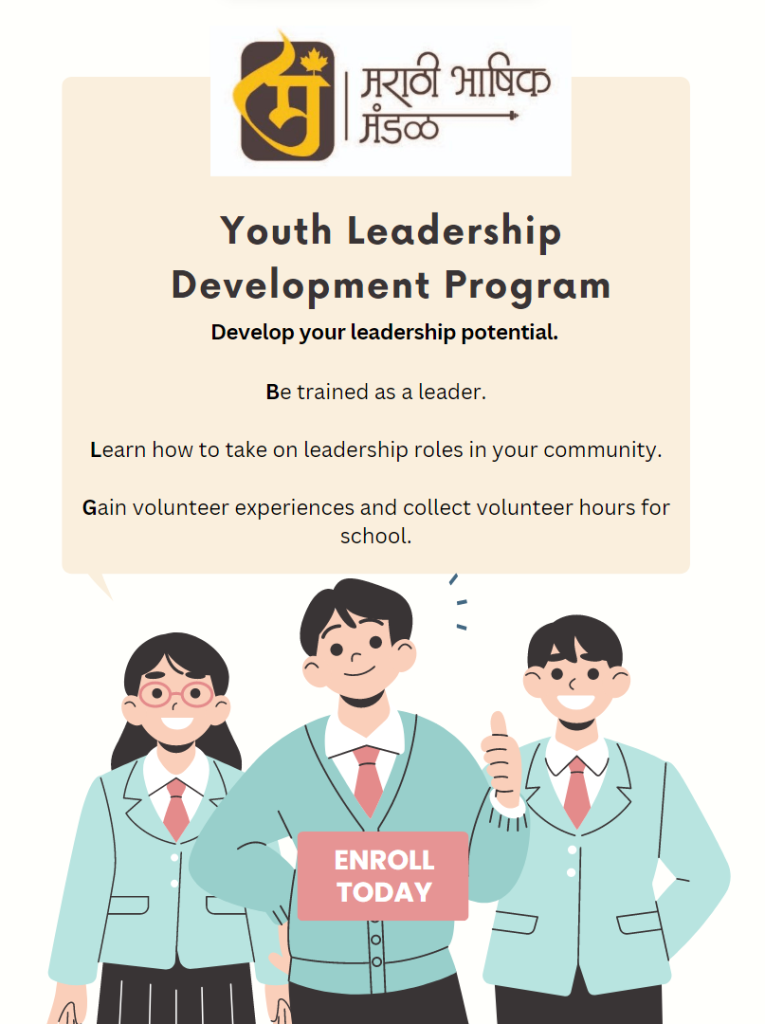 Welcome to the MBM Youth Leadership Development Program (YLDP)! 

For more information Contact : president@mbmtoronto.com
This program has been designed to equip young leaders like you with the skills, knowledge, and experience necessary to make a positive impact in your communities and beyond. Over the course of this program, you will have the opportunity to learn from experienced leaders, engage in challenging activities, and develop your own leadership style and vision.
We are confident that this program will provide you with the tools and resources you need to become an effective and successful leader. We encourage you to embrace this opportunity, take full advantage of the resources and support available to you, and challenge yourself to reach new heights.
Thank you for joining us, and we look forward to seeing the amazing things you will accomplish as a result of this program.
MBM YLDP Curriculum (May-Oct):
Step 1: Ice Breaker
In month of May we do our icebreaker session.

Step 2: Online Meetings (4)
We will be meeting every second Saturday of the month via an Online meetup group. During these meets you also might meet our special guests. We will explore more options to meet in person as we become more comfortable with the program.
Meeting invites will be shared soon.
Step 3: Volunteering
You can help us plan, budget, and execute community programs. Bring your ideas!! Remember there are no stupid ideas. We (MBM) conduct large gatherings community programs and sports fest. There's a lot to plan, prepare, and brainstorm and lots of areas to contribute, let us know where you want to chip in. You also have an opportunity to earn 20 volunteering hours.
Step 4: Public Speaking
Have your say!! Be a voice of 11000 community members. Join us in our live sessions, Toastmasters to share your ideas from the comfort of your home and in person. Or what about being the MC – Master of Ceremonies?
Note:
We will go on a break during the month of July and August so you can enjoy your planned holidays or camps. But if you wish you can stick around and help us with more volunteering.
We will gather back in September for more Public Speaking activities (Toastmasters, Facebook Livestreams).
We will conclude the YLDP in the second week of November.
Does this sound exciting? We love to receive your feedback from time to time and pivot as per your need. After all we believe in being Agile 🙂