Marathi Bhashik Mandal MBM Event Sponsorship
$150.00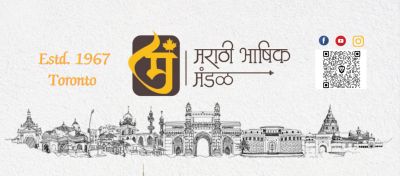 MBM Event Sponsorship.
Description
Namaskar,
MBM Toronto would like to express our sincerest gratitude for your generous sponsorship for MBM Event. Your support has been invaluable in making this event a reality.
Your sponsorship has not only helped us financially, but it has also given us the motivation to continue our non-profit work with renewed enthusiasm. Your commitment to MBM is truly inspiring, and it is an honor to have you as our sponsor.
We hope that this is just the beginning of a long and meaningful partnership with you.
Once again, thank you for your support, and we look forward to working with you again in the future.
If you have any questions please reach out to us on president@mbmtoronto.com and/or treasurer@mbmtoronto.com
Best regards,
MBM Toronto